Stereophile Magazine Recommends KISEKI PurpleHeart N.S.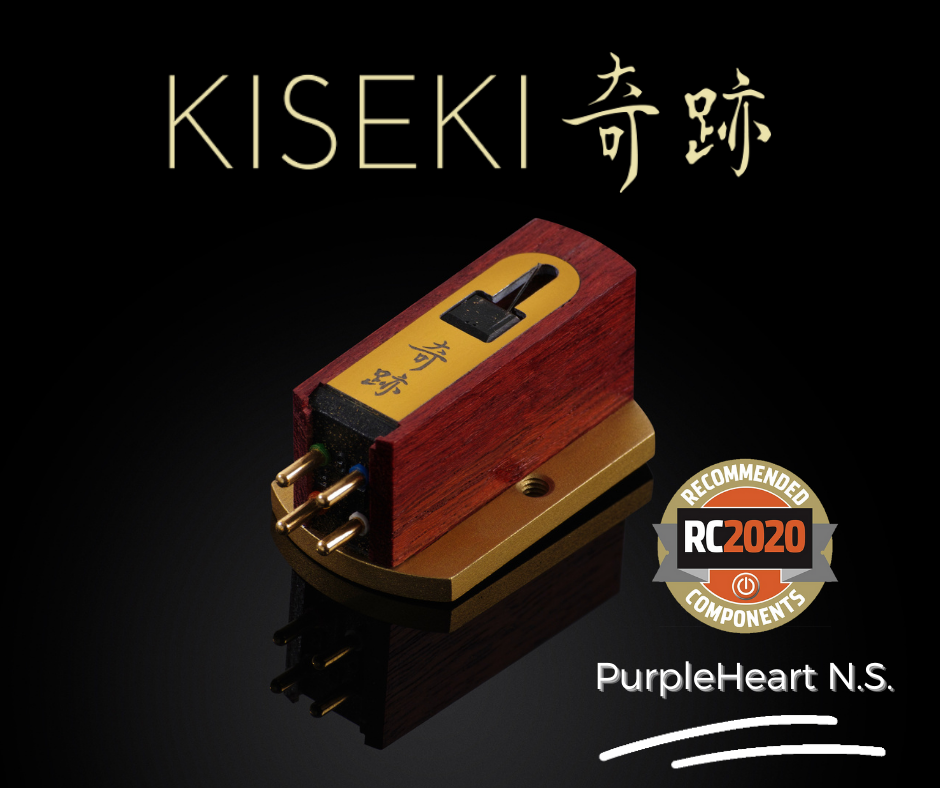 KISEKI PurpleHeart N.S. Recommended Component 2020 by Stereophile Magazine!
Recently Stereophile Magazine published their Recommended Component 2020 ( Fall Edition ) list on their website. We are very happy and proud that our KISEKI PurpleHeart N.S. is awarded as Recommended Component in the category cartridges.
Read below why Stereophile Magazine awarded our KISEKI PurpleHeart N.S. with an Recommended Component 2020 Award!
Following an absence from the market of nearly a quarter century, Kiseki's handmade MC cartridges are back, manifested in two separate lines: New Old Style (NOS), built in 2010?2011 using a mix of old and new parts, and New Style (NS), which are new in every way. The Purpleheart NS is among the latter, and features a metal mounting plate with tapped holes and a solid-boron cantilever with an elliptical stylus. Specs include a 42-ohm internal resistance, 0.48mV output, and a recommended VTF of 2.46gm, in accordance with the Kiseki's moderate compliance. In MF's system, the Purpleheart NS produced "rich, supple sound with a tube-like tonality and musical flow," albeit with "less-than-full expression of macrodynamics." All in all, MF found the Kiseki to be "a physical and sonic beauty. [It] offers a sophisticated sound well beyond what you'd expect at its $3299 price." (Vol.38 No.3)
Wnat to learn more about our KISEKI PurpleHeart N.S.? Please click on the link below to learn more.